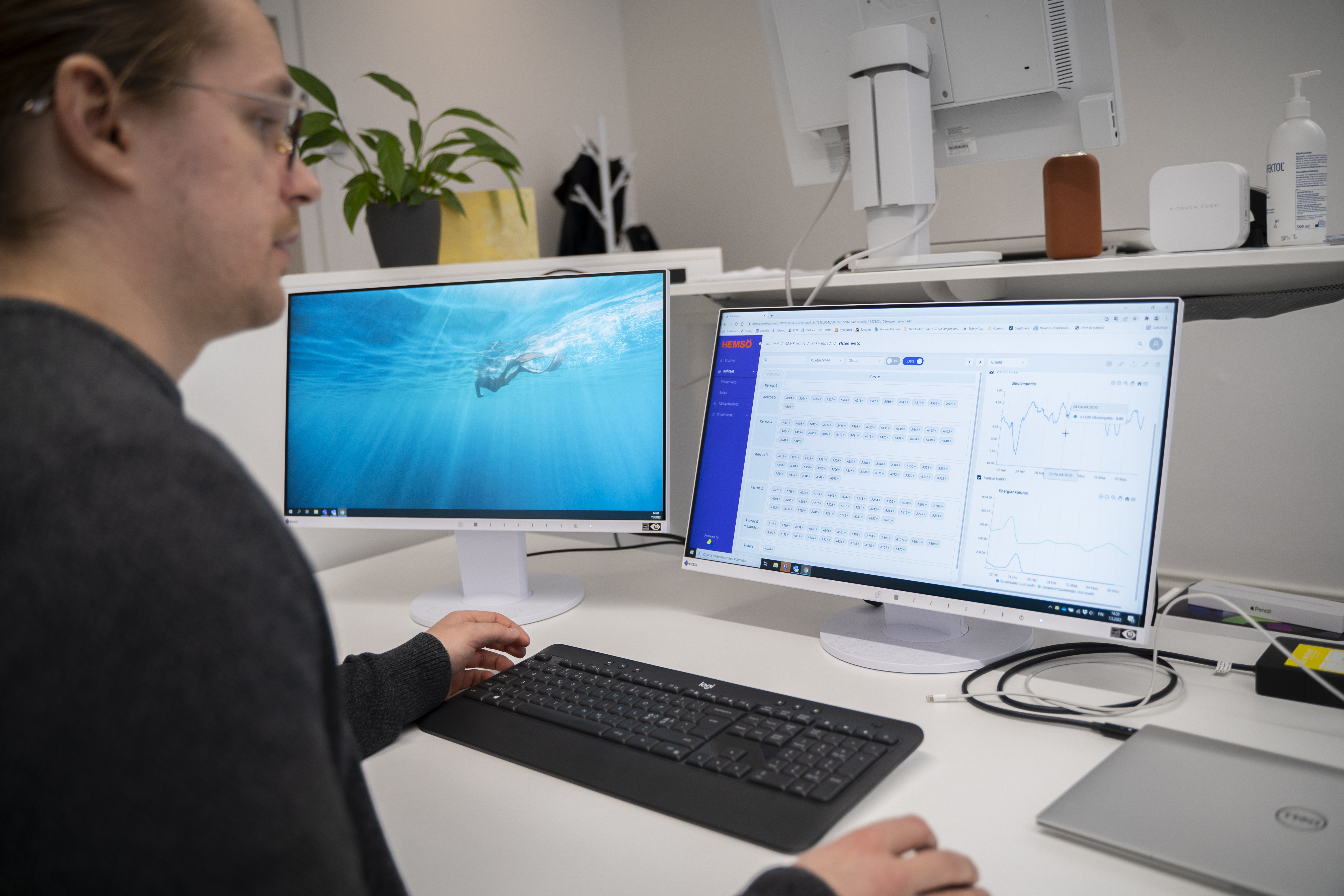 The efficiency of maintenance - Case Hemsö
Hemsö Yhteiskuntakiinteistöt Oy has extensive experience in the sustainable ownership, maintenance, and development of care, educational, and healthcare institutions. The company collects large volumes of various types of data regarding its properties in order to enhance the efficiency of and to predict maintenance needs, in particular. Vastuu Group's Platform of Trust enables the data collected from various sources to be combined and visualised into unified entities.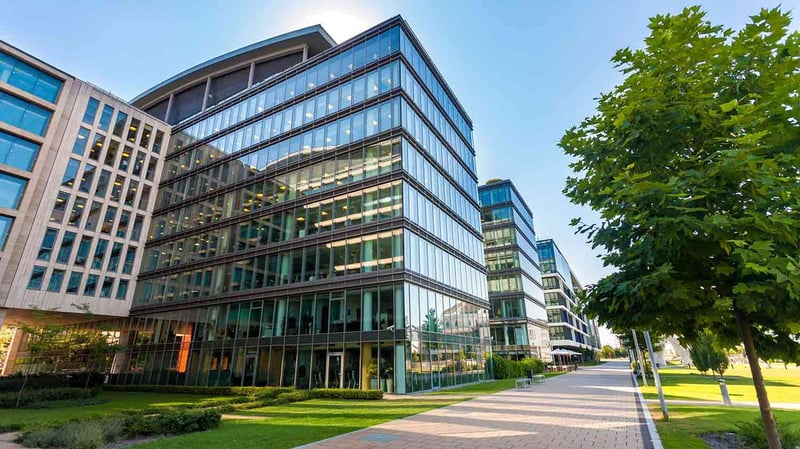 Hemsö owns educational institutions, properties in the healthcare sector, fire stations, and various judicial buildings.
– Properties and related property information systems produce huge amounts of various kinds of data. The utilisation of this data has, however, been pretty much in its infancy in the field. And that's how it all started, says Janne Suhonen who works as a Building Services Specialist at Hemsö Yhteiskuntakiinteistöt Oy.
Proactive maintenance measures save money
Platform of Trust offers a platform for collecting data from various sources and in various formats. Data can be unified and transferred to various systems. Hemsö are using Polku Innovations' smart application Twinly to browse all building related data, also in 3D format.
– We used Platform of Trust to create a digital twin of our properties, where we can feed property data from various systems and examine and visualise this data, says Suhonen.
The main goal of using Platform of Trust is to support and enhance the efficiency of the technical maintenance and servicing of Hemsö's properties.
– We want to make maintenance and servicing more proactive and less reactive. The aim is to be able to examine problem areas, follow trends, and identify cause and effect relationships. This enables us to develop and rationalise activities, says Suhonen.
Naturally, one goal of enhancing the efficiency of technical maintenance is to generate cost savings. Increasing the share of predictive measures often also generates savings in maintenance and repair costs, without compromising on the stability of conditions. The energy consumption also decreases when everything works as it should.
A comprehensive partner network enriches the shared ecosystem
Vastuu Group and, in particular, the Platform of Trust team have participated closely in finding ways in which the data collected from the property data systems can be utilised. The ecosystem of the platform can be enriched through a comprehensive partner network, in addition to which there are a large number of cases to be used as a basis for comparison.
– In my opinion, Platform of Trust has been an excellent cooperation partner. It has been pleasant to work with them. They have also acted well in their role as a facilitator during this process. I encourage everyone to consider whether development work with Platform of Trust could also benefit their organisation, says Suhonen.